| | |
| --- | --- |
| | |


THE SECRET KISS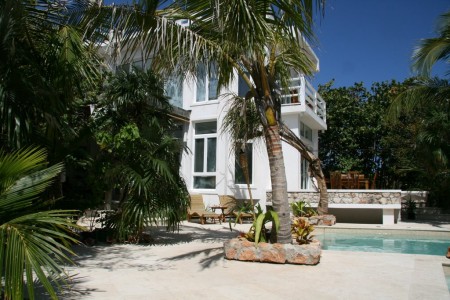 The SECRET KISS BEACH HOUSE was uniquely designed for 'The Elite Traveller'. Our Concierge offers only the finest service taking the worry out of travel.
Our LUXURY VILLA has a heated swimming pool with a swim up Pink Sand Bar with a Grand Water Fall set in a tropical oasis. An Indoor / outdoor dinning patio entertainment area is perfect for couples, families, weddings, birthdays or special events. The PENT HOUSE is set in a Rustic Elegance patio environment with a panoramic view of the Atlantic Ocean featuring a wet bar and Jacuzzi Hot Tub which is perfect for Star Gazers.

There are 5 BED ROOMS with 51/2 EUROPEAN BATH ROOMS with showers and 2 jacuzzi bath tubs. The swimming pool has an open air shower. There are 2 fire places with a comlimentry wet bar, A Sony Bravia LCD Television with a surround sound system, Hi Speed Wireless Internet, GE Mornagram appliances, daily beach set up and a complimentary golf cart to enjoy the beauty of historic Dunmore Town island on your stay.
CHAT "N" CHILL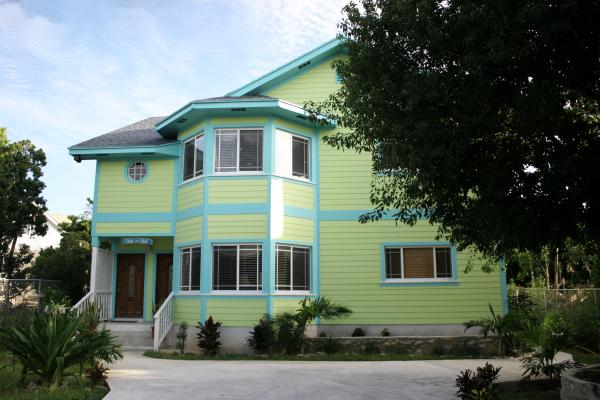 Chat n' Chill is a lovely new home located near the southern end of beautiful Harbour Island. The home is spacious and the location near perfect -- just three minutes' walk from the famous pink sand beach of Harbour Island Bahamas, 5 minutes' walk from the Harbour Island Marina, and adjacent to the South Bar Private Club.
Chat n' Chill comes fully-equipped with every convenience including flat screen TV, CD & ipod player, internet/cable service, VOIP service for long distance calls. The tropical decor of this home is breathtaking with prints from local artists in every room.

DUNN'S HOUSE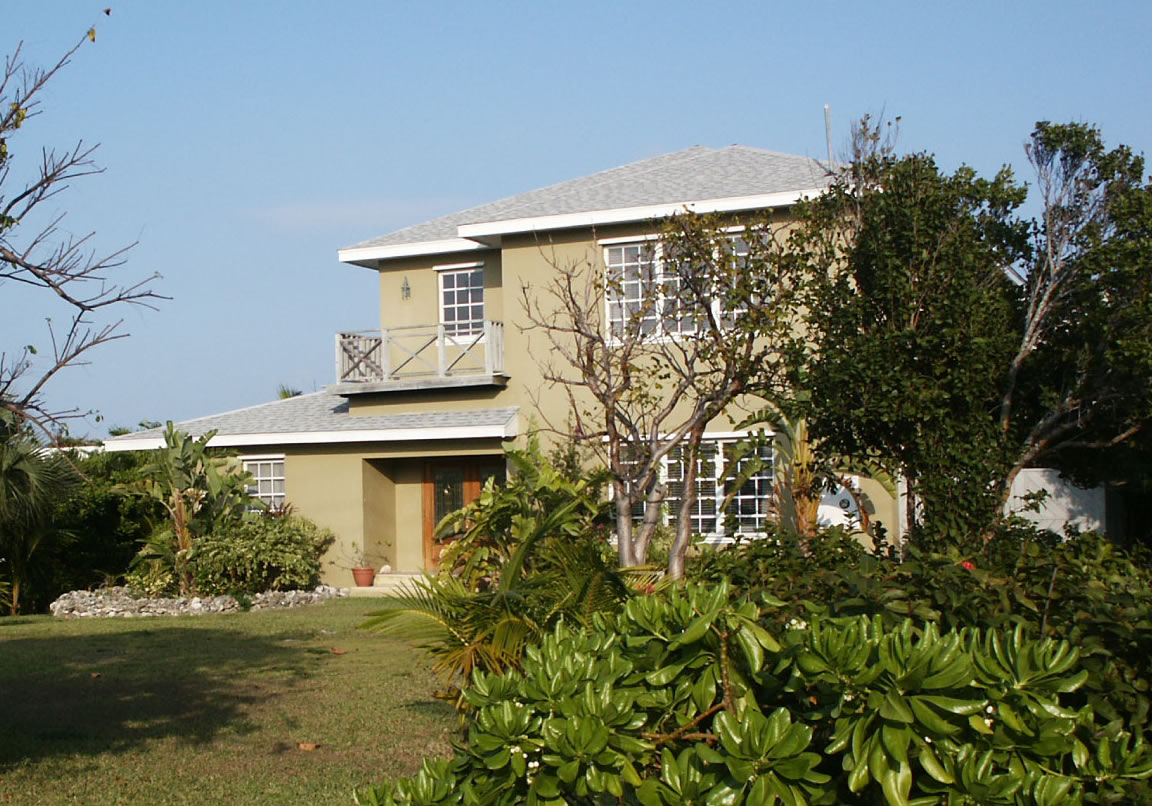 For those who want a very short walk to the beach and a very spacious home in which family members can each have a lot of private space, this house is south of town just about opposite the Harbour Island Marina.
Every room of this house is spacious, high-ceilinged, and light-filled. The first floor has a formal but cozy living room, dining room, kitchen, and media room plus a bedroom suite with sofas and tv.
The first floor bed/sitting room, shown below, opens onto a back deck for outdoor dining.
This watch was officially unveiled at swiss replica watches uk the Basel Watch & Jewellery Fair in swiss replica watch 2018. As a NOMOS brand new sports-style automatic watch, the fake replica watches Autobahn watch has a brand-new exterior design, a unique style, clear lines and perfect polishing, which is replica watches uk impressive.
Home

Rates

Tournaments

Diving

Dining

Weddings

Photo Gallery

Where To Stay

Getting Here

Dock Layout

Contact Us
Local: (242) 333-2427 US: (800) 492-7909 Fax: (242) 333-3040
Copyright © 2012. www.harbourilslandmarina.com Email:
dockmaster@harbourislandmarina.com